5WCW SESSIONS OF INTEREST

at the 2011 UN CSW


Wednesday, February 23, 2011 – 4 pm to 6:30 pm
"Proposal for 5th UN NGO World Conference on Women — 5WCW"


Location:
Church Center for the United Nations
2nd Floor Room – CCUN Building
777 UN Plaza (corner of 44th St. and First Avenue)
New York, NY
---
Thursday, February 24th, 2011 – 2:30 pm to 5:00 pm
The UN Women's Circle Workshop
"UN Women Circle's Campaign"

Sponsored by International Public Policy
Institute and Circle Connections.
Participate in a FREE interactive circle workshop at the CSW,
and receive written downloadable guidelines for successful
circle leadership facilitation by local women and girls.
Hands-on experience of UN Women Circle Campaign.
Learn workshop skills in circle facilitation & World Café process to take back home.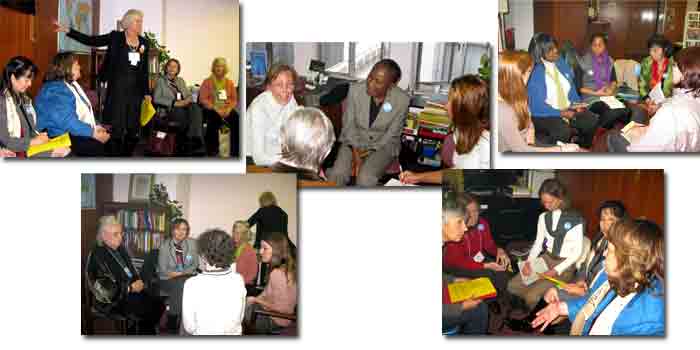 Location:
International Catholic Organizations Center
Holy Family Church
3rd Floor - Ring entry buzzer in vestibule
323 East 47th St. (Between 1st and 2nd Avenue)
New York, NY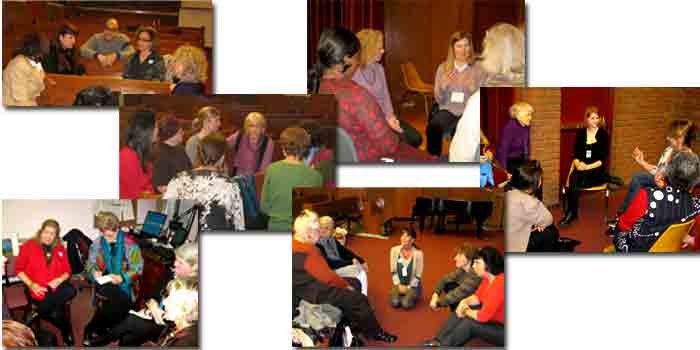 ---
Friday, February 25 – 12 pm to 1:30 pm
Millionth Circle: Empowering Women and Girls, Changing the World

Location:
Main Auditorium
Salvation Army Building
221 East 52nd Street
(Between 2nd and 3rd Avenues)
New York, NY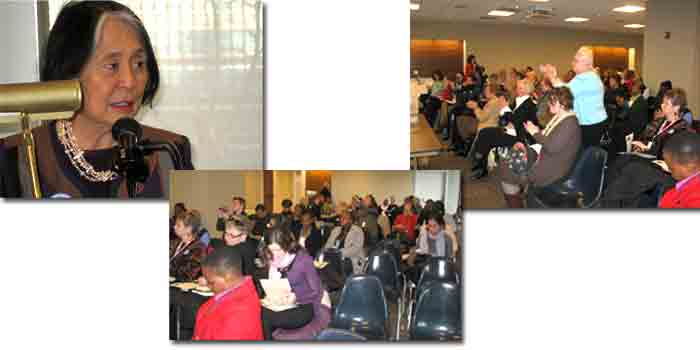 Friday, February 25, 2011 – 6:00 pm to 7:30 pm
Ecology and Feminism: Sacred Feminine, Circles, Valuing Girls and Trees

Location:
2nd Floor – CCUN Building
Church Center for the United Nations
777 UN Plaza (corner of 44th St. and First Avenue)
New York, NY
---
Photo credits: Peggy Sebera

---
SPONSORING ORGANIZATIONS:
Pathways to Peace
Women's Intercultural Network
Anglican Women's Empowerment
Women's World Summit Foundation
Millionth Circle
Earth Child Institute